Our philosophy
Always anticipating the needs of its clients, XLARGE considers that its successful industry presence is mainly due to the fact that it handles their desires directly, building personal relationships with them.
Because, while it is true that the quality – speed – low cost combination can only be achieved through the acquisition of state-of-the-art machinery that takes production capabilities to the next level, ultimately it is the excellent professional cooperation that sets the framework for the long-term profitable growth of both sides.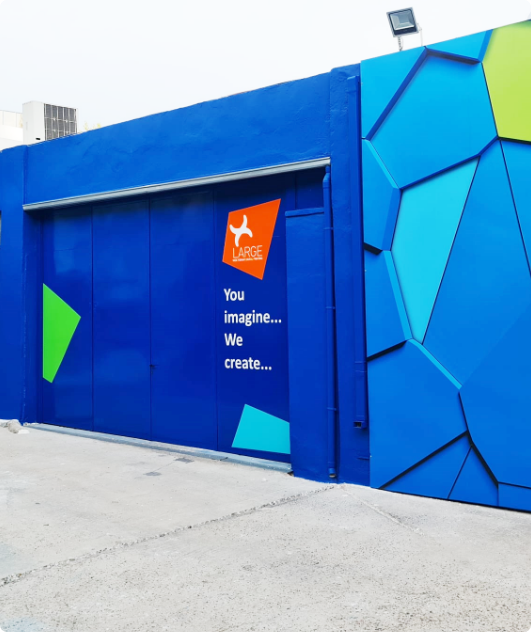 Our equipment
XLARGE is equipped with state-of-the-art digital plotters that have impressive printing capabilities, thus covering the needs of each of its clients, from a single poster up to 2,000 m2 per day, at record times for Greek standards.
With solvent and UV machinery for long-lasting outdoor prints, as well as water-based for high resolution indoor prints, we can print on various materials such as tarpaulin, net, fabric, paper, adhesive paper, wallpaper, backlight, pvc, foam, plexi, wood, glass and more, with perfect colour rendering.
Our fully equipped finishing – processing department, with machines such as plasticisers, cutting machines, routers, sewing machines, eyelet tools and with a careful way of packaging, puts the final touch to the printed materials.
Ink & solvent recycling per year